About MV R&R


About MV R&R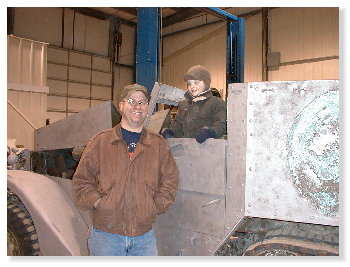 Copyright © 2010, Military Vehicle Repair & Restoration, Inc. Albion, Indiana
All rights reserved
MVR&R owner Ron Leatherman and son Brett at the "shop"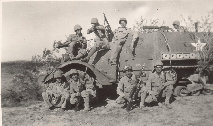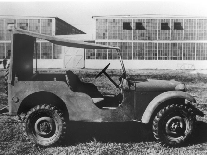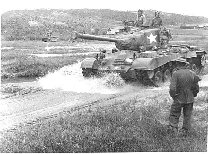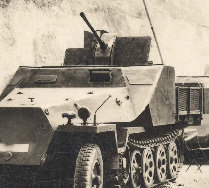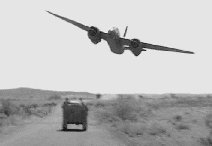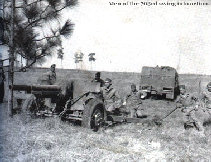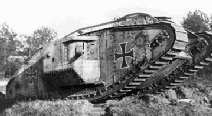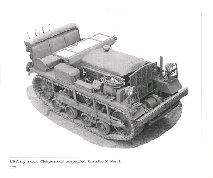 M3 of the 46th Armored Infantry
Bantam "Pilot Model #1"
M46 Patton in action
Half-track buzzed!
75mm Anti-tank gun

Captured Brit MkV Male

Cletrac M2 (MG-1)
Sd.Kfz 250/10 37mm pak

Military Vehicle Repair & Restoration is the culmination of a vision that Ron Leatherman, the owner of Mv R&R, Inc., has had to create a company to offer the absolute best in maintenance, repair, and restoration services for historic military vehicles. You can depend on Ron to put forth the time, effort and attention to detail to make your MV a reliable piece of equipment. Whether you intend to enjoy your MV on a daily basis, or turn it into a real showstopper. The choice is yours on how far you want him to go! No project is too big or small he can handle it all!

Ron has been fascinated with military field gear and military vehicles since he was a small child. His mother, Cheryl, told the story of when he was three he wanted a Jeep. Not a toy jeep, but a real one. He did end up buying a Jeep in 1979 when he was 15 years old and paid for it by working summers for his father, Keith, at the family construction business. "Josie the Jeep" is still around. She's a 1977 CJ-5. This Jeep was a compromise of sorts, for his mom wanted him to have "dependable" newer vehicle. It may be civilian, but at least it is a M38A1 derivitave! Ron has done two total frame-off restorations on it since buying it in 1979. "Josie" is in better condition now than when new.

It was no surprise when the "O.D. Bug" bit him hard in August 2002 with the purchase of a 1943 AutoCar M3 half-track. He traveled from Indiana to California to fetch the "Beast" (a.k.a. "Princess"). Since then there has been a consistent amount of time and effort put into this vehicle to make sure everything is just the way it was when it was built.

Ron's attention to detail was learned at his Grandfathers knee. His grandfather, Wray Matteson, taught him and he has built scale models since he was seven. His Grandpa got to see Princess in the old-busted stage – unfortunately he passed away before she was restored. One can only imagine how proud he would be.

These skills gave Ron an incredible amount of patience, a great eye for detail, and a passion for accuracy & precision workmanship. At various points in the restoration process the shop looks like an oversized model kit, with the parts sorted on pallets and all rowed up. He regularly spends hours doing research on all types of military vehicles, and possesses a broad understanding of all eras.

Ron attended ITT Technical Institute for two years studying Electronics Engineering Technology. So if your vehicle has serious wiring issues, doing replacement wiring is not a problem for him. He loves reading schematics, tracing wires, and tracking down wiring problems. He considers this type of work a challenge to his skills and true test of his patience.

Ron has 20 plus years of experience with machinery of all types and has maintained or repaired the following equipment: Terex TS-14B scrapers / CAT 613 scrapers / CAT 815 compactors / Lorain LRT 275 25- ton cranes / Pettibone Model 25 12.5-ton cranes / John Deere 450, 450D and 650G Dozers / Case 530, 580B, 580 Super E, and 580 Super K backhoes / New Holland L445, L785, and LS190 skid loaders / Lull Model 400 fork lifts / Ingersol VB-60 fork lifts / Ford 2000 and 7700 tractors / Ford 3400 fork lifts / Case 584C and 585E forklifts / Allis-Chalmers AC-70 fork lifts / Grove 35' scissor lifts / Grove 65' boom lifts / Economy 25' scissors lifts / Case W-14 and 821C loaders / Bomag 215 Vibratory Drum rollers ( with a Deutz air cooled six cylinder diesel ) Case W251 vibratory drum rollers / Ford LTL 9000 semi-tractors / Ford LTS 8000 tri-axle dump trucks / Ford LN 800 single and tandem axle dump trucks / Ford F-700 and F-750 dump trucks / Ford F-150 thru F-350 trucks / Ford E-Series vans / Chevy C-20, 1500, 2500, and 3500 trucks / Chevy P-12 and P-30 motor home chassis / Spartan motor home chassis / AM General M35A2's / AutoCar half-tracks / AMC Jeep CJ-5's -7's, Wranglers, Cherokee's / Ford Model A's / and Studebaker cars

Also, he has either worked on, removed, and / or installed rebuilt (personally or professionally re-manufactured) engines such as CAT 3208's, CAT 3116's, Detroit Diesel 4-71's, Case gas and diesel engines, Case-Cummins diesel engines, John Deere Diesel engines, Hatz diesel engines, Deutz air-cooled diesel engines, Hercules gas and diesel engines, Ford "Brazilian" diesel truck engines, Cummins diesel engines, Continental gas engines, Ford gas engines of many types, Chevy gas engines of many types, AMC gas engines. And yes, he has worked on those small engines too such as Briggs, Tecumseh, Honda, and Stihl.

With an extensive knowledge of parts and services manuals of any vintage, if it is legible Ron can figure it out or translate the text if it is in a foreign language with no problem.

You can count on him to treat your project with the same care, passionate attention for detail, and pride in workmanship that he has for his own vehicles.