Business Terms
Business Terms
Copyright © 2010, Military Vehicle Repair & Restoration, Inc. Albion, Indiana
All rights reserved
Vehicle restoration is not like building a new house, where most everything in known up front. Most military vehicles have typically sat for many years, usually out in the weather or in partially exposed make shift buildings; there are many unseen items that can occur. I have seen transmissions full of water with gears so rusty that they are actually missing portions of teeth. Engines can be seized up beyond repair, and heads or blocks may be cracked from lack of anti-freeze. The list goes on and on. Due to this list of unknowns accurate estimates cannot be given. Even vehicles that have been inside enclosed structures still can have hidden damage.

If we find hidden damage, we will contact you right away, give you all the information and our recommendations to help you determine what the course of action will be. We will work with you on any such discoveries and keep you in the loop. We understand that these are not "open check book" projects. Every effort will be made to find the most cost effective solution. We treat your project like our own!
Estimates
Billing will be done on a weekly basis. Invoices will include details of the work accomplished for that week, total hours billed according to the shop rate that applies to your particular vehicles labor rate, and a detailed list of all material used during that week. Other billing cycles such as bi-weekly or monthly must be arranged, up front, if so desired. Photographs on CD-ROM will provided with each invoice that correlates with the work accomplished for the time period being invoiced - allowing you to "see" the progress of your project.
Payment terms on invoices are net 10 days. Invoices can be sent via snail mail or e-mail depending on your choice of billing method. Work will stop on your vehicle if invoices are not paid within terms (total of 15 business days), unless prior arrangements have been made. Payments can be made with cashiers checks, personal checks, money orders, or using PayPal (via eCheck or direct transfer by confirmed members - other PayPal transactions are the total plus 5%).. Other payment forms such as credit cards and debit cards will be forthcoming. We charge a $40.00 non-refundable fee on declined / returned checks. Indiana sales tax of 7% will be included in all invoices for materials provided by MV R&R.
Invoicing
Supplying of Parts
Parts can be supplied by the customer, by MV R&R, or by a combination of both parties. The choice is yours. Documentation will be kept as to what items were owner supplied and MV R&R supplied for the project.

Remember, if you chose to supply parts, that the cheapest part is not always the best part. Parts that do not fit properly will cause delays in work and / or create additional labor and material costs to rework or replace them. Owner supplied parts must arrive is a prompt manner to avoid delays while the project is underway.

We are experts at tracking down parts and can find most every parts source, even worldwide. So if you cannot find a particular part for the project we may be able to help. Keep in mind that some parts are simply no longer available, and if this is the case custom fabricated parts may be the only alternative. Custom parts will be fabricated on a time and material basis.
Shop Rates
$35.00 per hour for research and consulting, plus business expenses.
$45.00 per hour for maintenance and general repairs on all vehicles.
$50.00 per hour for major repairs and restoration on items up through jeeps, wc's and light trucks.
$55.00 per hour for major repairs and restoration on items such as medium / heavy trucks and light armor.
$60.00 per hour for restoration on super heavy trucks through medium and heavy armor.

Please note that shop rates will fluctuate from time to time do to operating expenses and will be updated here accordingly. However, once you have locked in to a commitment with us, the quoted shop rate(s) will stay the same until the vehicle is completed.
Specialty Shop Costs
Items that are not done in-house such as specialized machine shop services, complex engine rebuilds, fuel injection pump repair, alternator and generator repair, starter motor repair, radiator repair, automatic transmission repair, and hydraulic pump / cylinder repairs will be invoiced per actual cost plus time involved transporting such items. Most all of these services are within 30 miles of our shop. Some of these services will give quotations prior to repairing items, and the quotation will be passed onto the customer for approval.
Warranties
Unless a particular item comes with a warranty, I cannot warranty parts and assemblies whether they are new, used, take-off, rebuilt, or reproduction.
Liability and Insurance
We cannot be responsible for theft or damage that occurs from conditions beyond our control. You will be responsible for obtaining and maintaining insurance coverage for loss and theft while your vehicle is at our facility, and / or while it is in transit to and from our facility. There are several insurance companies that will underwrite your vehicle if it is under active restoration. See our links page for companies that may be able to provide this type of coverage. Our shop is locked after hours, is built of non-combustible materials (it is a steel building), and has a fenced in parking area with gates that are locked after hours, and we even have a guard dog.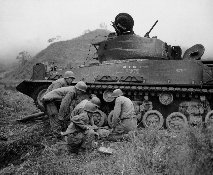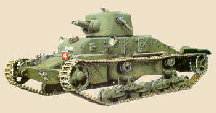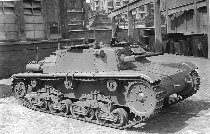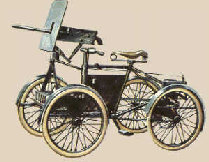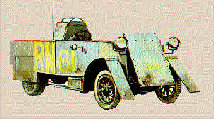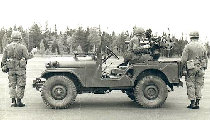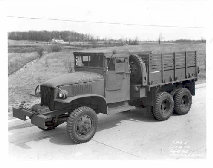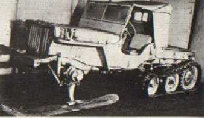 Finders Fee
A.5% finders fee will be added to any vehicle that we locate for you. There will be no finders fee if we do either the repairs or restoration on a vehicle located by MV R&R.
Transportation
Due to the ever fluctuating costs of fuel and wide ranging military vehicle sizes and shapes, vehicle transport cost will be determined of a per vehicle basis. A transport cost estimate can be provided and will updated at the time of shipment.
Italian Semovente M41
Simms Motor Scout
Talbot Armored Car
Matilda 1 Mk1
M4A3(105)HVSS in korea
M38A1 w/106mm recoiless rifle
CCKW SWB truck
Half-track jeep w/skis